Gender??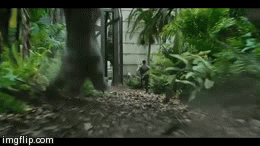 So this might not matter to many of you but I was just wondering if the individual of godzillas species that the 2014 movie will focus on is male or female? It is probably confirmed somewhere so if someone could just inform me that would be really great. I kind of hope ite female because referring to a monster as "her" seems to give it a more natrual and powerful feel but that could just be me and my weird little ways.
Oh ya and if you want to voice your thoughts on the possibility of multiple godzillas in maybe the conclusion of the film such as the surprise at the halo jump sequence or maybe more awakening in a sequel or the like. Some people think it takes away from godzilla but Im quite fond of the idea, multiple godzillas rampaging, hunting mutos down in packs maybe, that could be incredibly cool!
Sound off below!!
How far can we push nature before it pushes back?
Sign in to add a reply to this topic!