MY GODZILLA ART WORK VS MUTO
PINNED
BIG SIZE IMAGE
6 hr to finish it!
13 Responses to MY GODZILLA ART WORK VS MUTO
Thats gorgeous! I'm featuring this!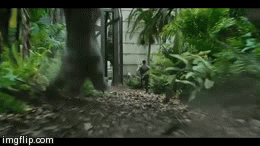 Oh, lovely...well done!
How far can we push nature before it pushes back?
THANK U :>
That is amazing Winston4101!!!! Pure talent!
WINSTON4101 - That's absolutely gorgeous! Thank you very much for sharing this with all of us! :)
You drew this?! It is awesome!
that is great, keep up the good work, and thanks for sharing this with us. :)
http://hugeben.deviantart.com/  check out my gallery of Godzilla artwork! Follow me on [email protected]
Wow...Winston that is so wonderful, and very clever use of blurring to capture the movement and action! ;)
"Let The Cosmic Incubation Begin" ~ H.R. Giger
Thank U all !
Dude that's amazing! You're very talented! 
Wow, now that is truly breathtaking i wish i could draw like that.
A great job! It has an amazing look!
AWESOME!!!
Forum signatures are always so hard to come up with...
Sign in to add a reply to this topic!