WTF!? playstation!
I was reading information about the game, and I found this which almost killed me. I was furious when reading "physical release for Godzilla: The Game on the PlayStation 3 was cancelled, and instead replaced by the game becoming downloadable digitally". I'm like WTF!? I'm asking you guys if this is true or false. don't call me an idiot for not knowing this stuff, I haven't been on for a long time. Please answer
2 Responses to WTF!? playstation!
It's true. And you're VERY late to the party on this one. This was confirmed a long while ago.
--
Visit my Twitter & Scified Tokusatsu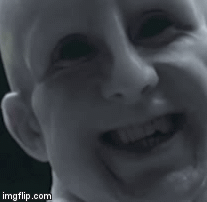 Mikezilla I'm afraid you've heard it very very right, the game in USA will be available only to the donwloable digitally as you described it.
"GODZILLA" is a game for the PlayStation 3 in Japan. A PlayStation 4 version in the US is set to be released on 7/1/15. PS3 download also available.
North America
Deception IV: The Nightmare Princess (PSN) – July 14
Godzilla (PSN) – July 14
Lost Dimension (Retail & PSN) – July 28
The Swindle (PSN) – July 28
The world will spin well past our last breath, but I will always care about you
Sign in to add a reply to this topic!