Shin-Gojira vs. LegendaryGoji, Battle of the Godzillas
0 Upvotes
11 Replies
Upvote
Add A Reply
Forum Topic
Chris #TeamMothra
Toho's next instalment in their long line of Godzilla movies will feature the largest Godzilla... ever. Even larger than Legendary's Godzilla. We saw what happened when Japan retaliated to the last American "Godzilla" in Godzilla: Final Wars. Though that fight was short-lived and not really much contest for the true Godzilla, Legendary's Godzilla, I feel, would put up a much better fight. Obviously, we likely won't ever see these two incarnations do battle on-screen, since Legendary and Toho remain on good terms after doing the King of all Monsters justice for once. But the topic is still a fun one to speculate over. What if - Shin-Gojira and LegendaryGoji were to face off? Who would you put your money on? 
I realize we know very little about Shin-Gojira in terms of strength and abilities, but from understanding Toho's history, we can safely assume all of his trademark abilities will be present in the new film.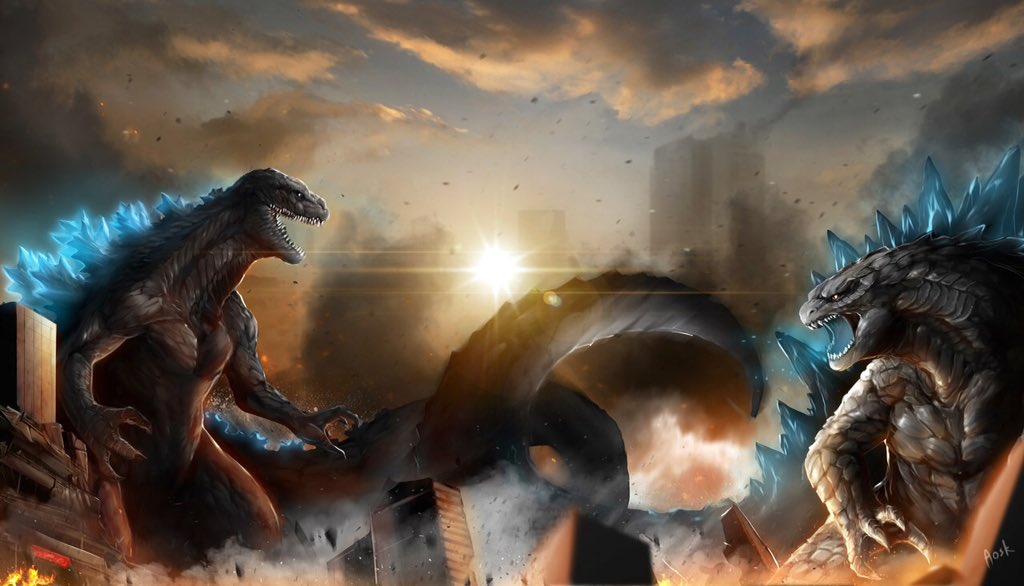 Artwork by Aosk26 on DeviantArt
PICK YOUR TITAN
11 Responses to Shin-Gojira vs. LegendaryGoji, Battle of the Godzillas
Add A Reply
Sign in to add a reply to this topic!