The official Toho Godzilla Twitter account have just recently shared photos of some new Shin-Gojira (Godzilla Resurgence) merchandise, including these awesome new shirt designs!
The shirts are available to pre-order on Bandai's Japanese site here.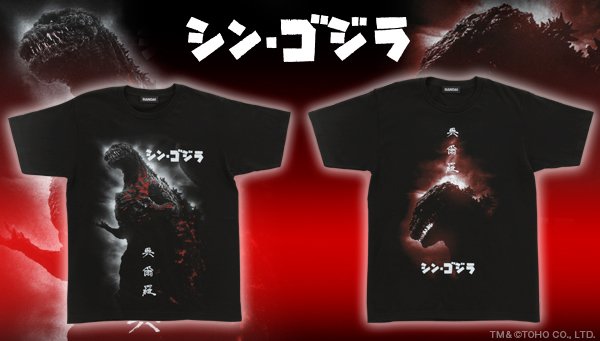 There have also been some posters shared.
UPDATE by Gman2887 (4:03pm EST):
The below images are not exactly standard posters. The "Shin-Godzilla Walker" is a limited edition interview book. The art is by Yuji Kaida. The book will be available on July 22nd. You can pre-order it here.
The second piece is a promotional tie-in with the artificial island/tourist location, Umihotaru. The 1/60 scale, Shin Godzilla statue will be there and special effects/co-director Shinji Higuchi will also be making a talk-show appearance. The event will begin June 25th.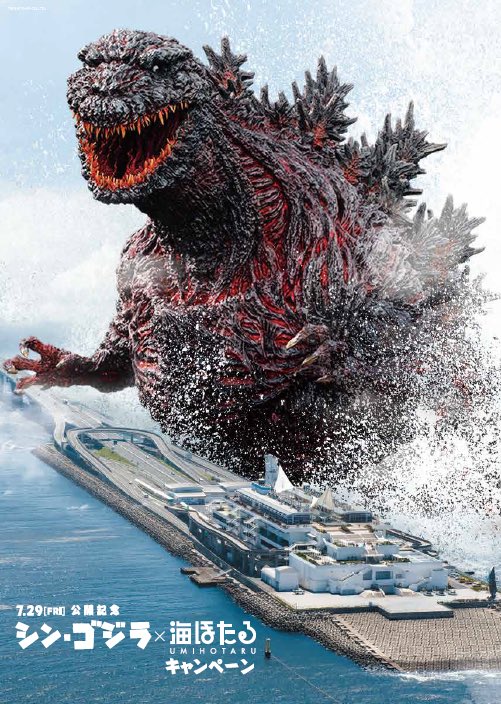 Source:
@Godzilla_JP / Twitter
Gomaru Island
Monster Attack Team
If you are a fan of Godzilla, Toho and the Monsterverse and are looking for a welcoming online community to share your passion and engage with other die-hard Godzilla fans, look no further! Join in the Godzilla Movies forum - a dedicated community of Godzilla movie and Monsterverse fans!
Godzilla Quick Links
Get G-ed Up!
With the upcoming release of Adam Wingard's Godzilla vs. Kong, now is a great time to pick your Titan and represent Godzilla or Kong! Check out some products below and click here for even more options!
This article was written By Whalezilla and published on 2016-06-20 09:50:00
More about upcoming Godzilla & Monsterverse projects
Godzilla vs. Kong was the sequel to Michael Dougherty's Godzilla 2: King of the Monsters and was the fourth and final installment in the Monsterverse movie quadrilogy. Now, the Monsterverse takes a new direction - into TV! On January 20th, 2022 Legendary announced a new live-action Godzilla Monsterverse TV Series which will stream on Apple TV Plus network! Be sure to check Godzilla-Movies often for the latest news and info on the Monsterverse TV Series and all things Toho Godzilla as well!
Stay up to date with the latest news on all things Godzilla, Toho and the Monsterverse also by liking us on Facebook and by following us on Twitter and Instagram! Also, consider subscribing your email to our blog for instant notifications of when new posts are made!