Godzilla Fanfiction Wiki
3,180 Views
2 Replies
Add A Reply
Mothra Larvae
Member
0 XP
Oct-29-2013 11:53 AM
Hi, I am Kaijugroupie, but on the wiki, you will know me as Gojira57. I made a wiki for people to add godzilla fanfictions. Its a W.I.P., but if I get more members, we could turn it into something fancy. Here's the [url=http://godzilla-fanfiction.wikia.com/wiki/Godzilla_FanFiction_Wiki]link[/url] Be sure to visit and contribute. I always love a new godzilla fan's help. Btw, This is my first discussion page.
PICK YOUR TITAN
2 Responses to Godzilla Fanfiction Wiki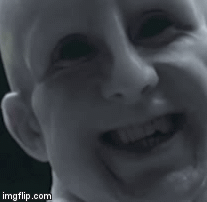 Mothra Larvae
Member
0 XP
Oct-29-2013 2:56 PM
Hi Kaijugropie, and welcome. :)
The world will spin well past our last breath, but I will always care about you
Mothra Larvae
Member
29 XP
Jul-21-2021 1:23 PM
Team Godzilla
https://www.fanfiction.net/s/13886020/1/Pacific-Rim-Kaiju-of-Steel
This is a Godzilla x Pacific Rim crossover I am making rn. It takes from the Pacific Rim anime as well as both the Monsterverse and some cameos from Singular Point characters.
Add A Reply