Is anyone here an AVP fan?
764 Views
13 Replies
Add A Reply
Forum Topic
Titanosaurus
Member
920 XP
Apr-15-2014 5:34 PM
I know this is a sight for Godzilla fans, but this has been bugging me for a while, so I wanted to ask. Is anyone here a fan of AVP? AVP stands for Alien vs Predator. Alien and Predator are some of the most famous science fiction creature to ever stalk the the silver screen. Alien is relentless, a living weapon. With it's acid blood, sharp claws, spear tipped tail, inner jaw and ability to adapt and thrive in any enviorment, the Xenomorph Alien can take on any number of enemy leaving none alive. Predator is just a hunter. His kind hunts for sport. Their culture is one of honor. And they are willing to self-destruct before face dishonor. With an aresenal of superior weapons (such as the Wrist Blades, Plasma Catser, Smart Disc, Combi Staff and more) and super human strength, the Yauja will hunt anything dangerous for honor...and thrill of it. When I first saw Alien vs Predator, I really liked it. I have all the Alien and Predator movies. I am a diehard fan. But not as die hard as Godzilla. So I've given a little back round info as to what the creatures are and why I like them (because of what they are) and I will ask this again. Just out of curiosity, is anyone here a fan of Godzilla and AVP? Or just Alien or Predator?
PICK YOUR TITAN
13 Responses to Is anyone here an AVP fan?
Mothra Larvae
Member
0 XP
Apr-15-2014 5:41 PM
yeah i think alien vs predator is pretty cool i never watch the full movie but i saw the fighting scenes and they were AMAZING so yeah fan of AVP and Big-G
Mothra Larvae
Member
0 XP
Apr-15-2014 6:41 PM
i enjoy avp as well your not alone here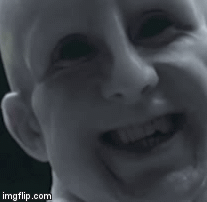 Mothra Larvae
Member
0 XP
Apr-15-2014 7:05 PM
I'm an Alien fan, and //www.godzilla-movies.com/ is not the unique site hosted by SCIFIED also we have:
http://www.jurassicworld-movie.com/
http://www.pacificrim-movie.net/
http://www.interstellar-movie.com/
http://www.bladerunner2-movie.com/
http://www.robopocalypsemovienews.com/
http://www.prometheus2-movie.com/ with Alien Movies and 
http://www.aliensversuspredator.net/  ALIENS VS. PREDATOR AVP COMMUNITY.
you should take a detailed  look of the last two, you will like them
The world will spin well past our last breath, but I will always care about you
Mothra Larvae
Member
0 XP
Apr-15-2014 7:21 PM
Yeah, I love the Alien series and the Predator series as well as the 2 AVP movies. I also have some of the Alien and Predator books and the 3 AVP books. Like you, I too love AVP but love Godzilla even more than those series. 
Mothra Larvae
Member
0 XP
Apr-15-2014 7:25 PM
loved alien, aliens, prometheus, predator.  The other sequels and crossovers left a bad taste in my mouth
Anguirus the Great and Powerful
Mothra Larvae
Member
0 XP
Apr-15-2014 9:07 PM
I never realized this until now but the hokmuto looks very reminiscent of a predator
\"M.U.T.O.: Massive Unidentified Terrestrial Organism. It is however no longer terrestrial; it is airborne.\" -Admiral Stenz
Mothra Larvae
Member
0 XP
Apr-16-2014 12:36 AM
Yeah, big fan of it. The only one i didnt lie was the 4th alien movie, that was weird.
Godzilla
Member
5639 XP
Apr-16-2014 12:49 AM
I enjoy the AVP films to some degree. That being said, I like the first Predator and first Alien films the most out of the whole genre. All in all, however, It's Godzilla that truely holds this girl's heart! ;)
Mothra Larvae
Member
0 XP
Apr-16-2014 2:35 AM
Avp was not that great a film. It's the individual franchises that I like. Exept aliens 3 and ressurection.
Mothra Larvae
Member
7 XP
Apr-16-2014 4:25 AM
Alien, Aliens, and Predator are fun films. Predators is okay. All of the others are absolute garbage.
Mothra Larvae
Member
0 XP
Apr-16-2014 5:15 AM
Oi! This is not the site to talk AVP! But, my favorite game of all-time is AVP3. The gameplay is awesome, the graphics are awesome, the story is great, the characters are good, the villian is great and the multiplayer is one of the best things about the game.
"By the promise of these things, brutes have risen to power. But they lie! They do not fulfill that promise. They never will! Dictators free themselves but they enslave the people."
Mothra Larvae
Member
0 XP
Apr-16-2014 5:45 AM
I am a fan of the first Alien film and the first and second Predator films.

I, however, am not a big fan of the Aliens VS Predator franchise. Yes, I do enjoy it. It is very well put together for such an unhinged concept, but the movies are even less distasteful than anything else. They're like music videos, without the rapid editting and lyrics.

The 2011 AvP for the Xbox 360 and the PS3 is honestly the only thing I truly enjoy of the AvP franchise. I have not played the game's predecessors, sadly, nor read any of the comics, so I cannot call the franchise bad, but I cannot call it good.

I will call it... Entertaining violence.
Deviation is not shameful. Conforming is.
Mothra Larvae
Member
0 XP
Apr-16-2014 7:23 AM
ARNOLD! Dosent get any better then the bodybuilding legend vs predator. Aliens hhheeee? Ok avp 50/50
Add A Reply