Official Home for Universal Critic's Reviews Thread
0 Upvotes
33 Replies
Upvote
Add A Reply
Forum Topic
PINNED
Hey guys! I just thought I'd try and reduce some clutter by trying to establish an thread to post/talk about the critical reviews of the movie before it comes out. 
After it comes out, Chris said he will turn on a 'Reviews' Section on this site we can use. Hopefully this can just hold water in the interim. 
I linked a few of the reviews I've read below. Feel free to comment. If there is a particular review you think stands apart, let me know and I'll give it a look/probably link it in the OP.
Consensus seems to be it's a slightly above average movie, that either needed more monster action OR stronger human angles to fill the space. The special effects, cinematography, fight scenes, and individual actor performances seem to be given a lot of praise. However, the script, story, and pacing seem to have gotten a harsh reception.  
Review Links:
Positive: 
IGN: http://www.ign.com/articles/2014/05/11/godzilla-review
The Telegraph: http://www.telegraph.co.uk/culture/film/filmreviews/10818993/Godzilla-review.html
Shock Til You Drop: http://www.shocktillyoudrop.com/news/354361-review-godzilla-is-still-king-of-the-monsters/
We Got This Covered: http://wegotthiscovered.com/movies/godzilla-review/
Comingsoon.net: http://www.comingsoon.net/news/reviewsnews.php?id=118109
CraveOnline: http://www.craveonline.com/film/reviews/687833
Average:
Variety: http://variety.com/2014/film/reviews/film-review-godzilla-1201174616/
Forbes: http://www.forbes.com/sites/scottmendelson/2014/05/11/review-godzilla-has-grand-scale-little-substance/2/
Hollywood Reporter: http://www.hollywoodreporter.com/movie/godzilla/review/702528
SlashFilm: http://www.slashfilm.com/godzilla-review/
Film.com: http://www.film.com/uncategorized/review-godzilla
IndieWire/Playlist: http://blogs.indiewire.com/theplaylist/review-godzilla-starring-aaron-taylor-johnson-bryan-cranston-elizabeth-olsen-20140510
Negative: 
Time: http://time.com/95212/godzilla-review-movie-bryan-cranston/
The Guardian: http://www.theguardian.com/film/2014/may/11/godzilla-bryan-cranston-gareth-edwards-first-look-review
Aggregate Websites:
Rotten Tomatoes (77% atm): http://www.rottentomatoes.com/m/godzilla_2014/
Metacritic (60% atm): http://www.metacritic.com/movie/godzilla-2014
_________________________________
**AL** : Hi guys, please check also this threads.
WHEN YOU'RE READY TO REVIEW GODZILLA (2014) *PLEASE READ*
POST YOUR THOUGHTS ON THE GODZILLA MOVIE HERE
33 Responses to Official Home for Universal Critic's Reviews Thread
Godzillatheking123 #TeamGodzilla
I'm not going to read any more reviews, positive or negative. I don't want it to influence how I will judge the movie. Even if I consciously tell myself not to be influenced, I can't rule out any subconscious impact. So to guard against that, I'm not going to read any more reviews. Yes, I can do this. Only one day more...
Side-by-side comparison of the two movies: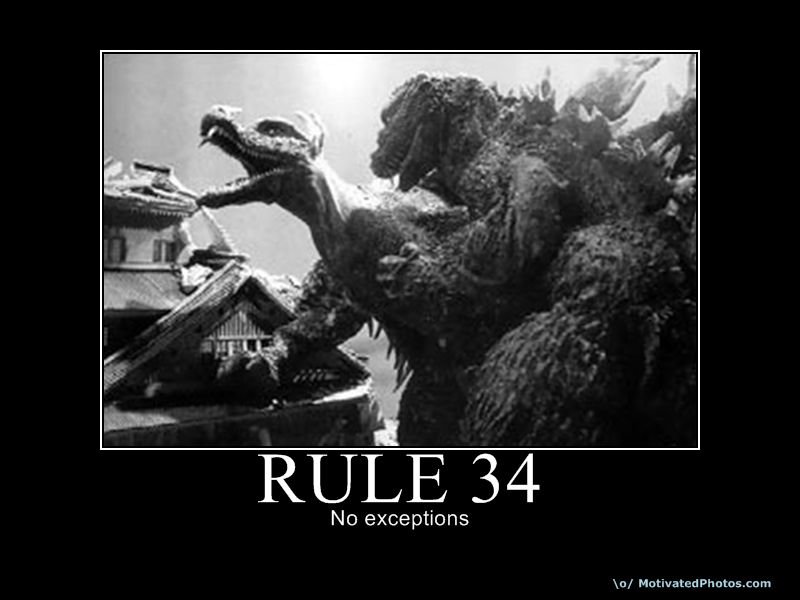 I noticed that the URL adresses for both of the negative reviews seem to say that Bryan Cranston is the star... could it be coincidence that the only two negative reviews (in this thread) were by people who were expecting Joe Brody to be the main character?
Add A Reply
Sign in to add a reply to this topic!