Monsterverse King Ghidorah vs Monsterverse MechaGodzilla
927 Views
3 Replies
Add A Reply
Forum Topic
Anguirus
Member
1153 XP
Jul-14-2021 7:46 PM
Team Godzilla
who do you think will win, They both could kill Godzilla if Mothra and Kong didn't come to the rescue. But what happens if the two Godzilla most formidable foes come toe to toe! Who will win this epic battle? Tell us in the comments.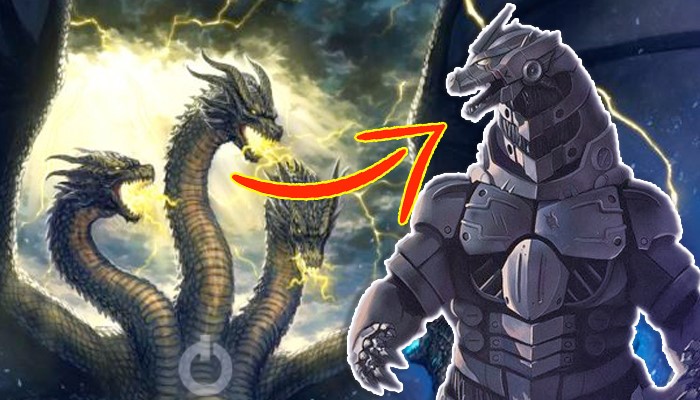 PICK YOUR TITAN
3 Responses to Monsterverse King Ghidorah vs Monsterverse MechaGodzilla
Mothra Larvae
Member
89 XP
Jul-17-2021 7:54 AM
Team Godzilla
King Ghidorah would win he has almost beaten a full energy Godzilla while mechagodzilla almost beat a low energy godzilla
Titanosaurus
Member
538 XP
Jul-17-2021 9:12 AM
Well, the MonsterVerse Mechagodzilla had the brain of the MonsterVerse Ghidorah inside of it and was later controlled by Ghidorah's consciousness, so wouldn't they technically be the same? 
"Look at this shark eating a cheeseburger"
Anguirus
Member
1153 XP
Jul-29-2021 9:04 PM
Team Godzilla
I thought Ghidorah's brain was destroyed, how did it end up in Monsterverse MechaGodzilla and Mechagodzilla was fighting a low-energy Godzilla. Where did you get this information?
Add A Reply