Following a report from a few days ago suggesting a new Godzilla game was in development for the PS3 console, today, we have our first look at a batch of in-game screenshots! The game is currently around 40% complete according to sources of the original find, so the following should be treated as "work-in-progress".
Thanks to forum moderator InstinctiveGigan, here are some fresh screenshots for the upcoming Godzilla game for PS3, which were scanned from the latest issue of Famitsu magazine: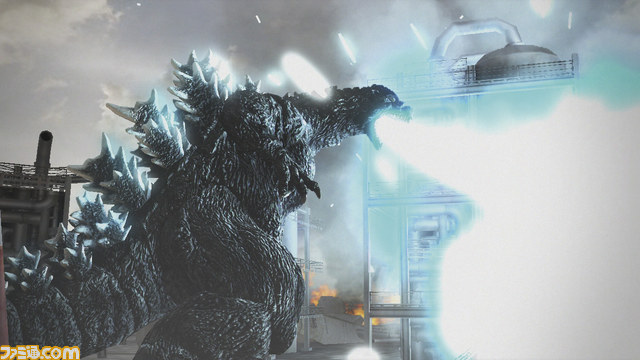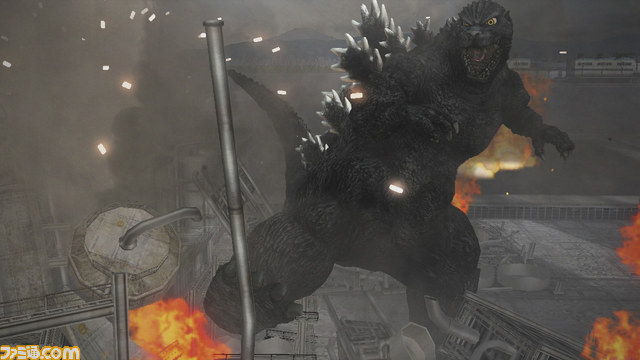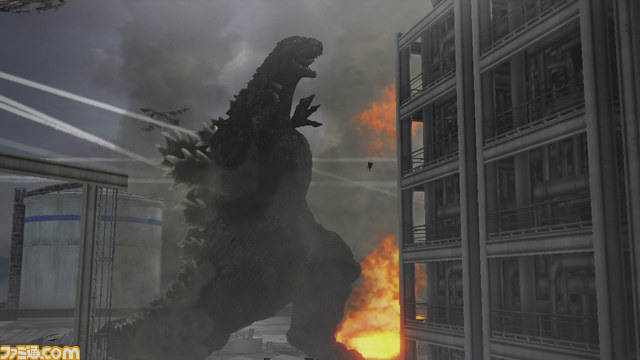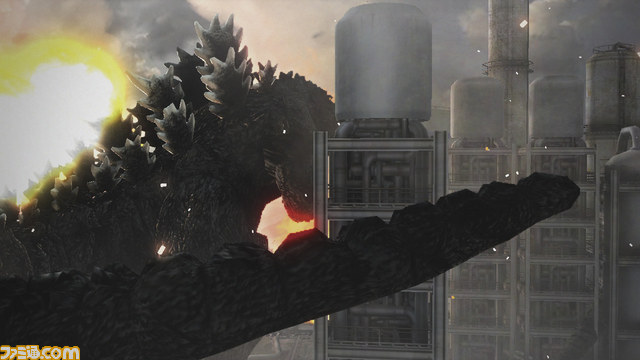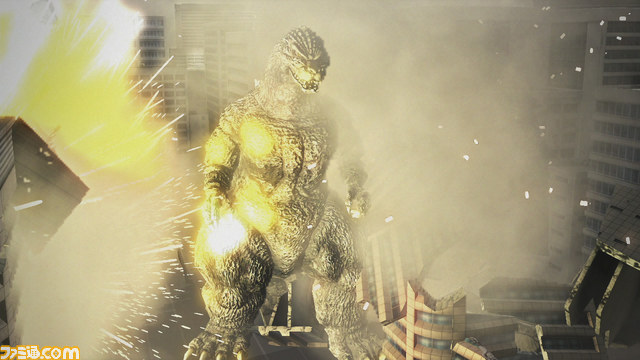 In the action title, you'll be able to take down buildings by using Godzilla's kicks and tail blows. Godzilla himself has been given a great deal of care, as Famitsu notes that the team were inspired by the S.H.MonsterArts figures.
According to the magazine article, there is apparently talk of the 2014 Godzilla also being a playable character in the game. It's possible you'll be able to choose from a variety of Godzilla designs to play as, similar to that of previous Godzilla action titles.
Big thanks to InstinctiveGigan for the find! Be sure to let us know what you think by commenting below!
If you are a fan of Godzilla and are looking for an exclusive online community to share your passion and engage with other die-hard Godzilla fans, look no further! Join in the Godzilla Movies forum - a dedicated community of Godzilla movie and Monsterverse fans!
This article was written By Chris and published on 2014-06-25 10:21:11
More about upcoming Godzilla movies
Godzilla 2: King of the Monsters is the sequel to Gareth Edwards' Godzilla (2014) and is being directed by Michael Dougherty. The film will introduce Rodan, Mothra, King Ghidorah and more monsters to the Warner Brothers / Legendary Monsterverse cinematic universe. For information on Godzilla 2's cast, plot, release date and to download the film's official movie posters, please visit the Godzilla: King of the Monsters about page here!
Godzilla vs. Kong (2020) is the sequel to Michael Dougherty's Godzilla 2: King of the Monsters and will be the fourth and final installment in the Monsterverse movie quadrilogy. It will also bridge both the Godzilla movies and Kong: Skull Island by bringing Godzilla and Kong face-to-face for an epic match-up. To learn more about Godzilla vs. Kong, check out the Godzilla vs. Kong about page here!
Stay up to date with the latest news on Godzilla 2 King of the Monsters and Godzilla vs. Kong (2020) by liking us on Facebook and by following us on Twitter and Instagram! Also, consider subscribing your email to our Godzilla blog for instant notifications of when new posts are made!
Get G-ed Up!
With the release of Godzilla: King of the Monsters and eventually Godzilla vs. Kong, now is a great time to represent Godzilla and expand your Godzilla memorabilia collection. Check out some products below and click here for even more options!