Forum Topic
I wasn't sure if this had been posted anywhere yet but I stumbled upon a Gamera 2015 trailer on Youtube. I did a little and I mean very little bit of digging and came across this website. It turns out 2017 is when we will see Gamera and it looks promising. The trailer is on the site. http://tokusatsunetwork.com/2015/10/08/katsuhito-ishii-to-direct-gamera/
3 Responses to Gamera 2017
Yeah, this has already been posted before on the forums.
I took a look at the link, and I was a little bummed to see that Gamera would be released next year, along with that new Godzi-
Holy Bagan.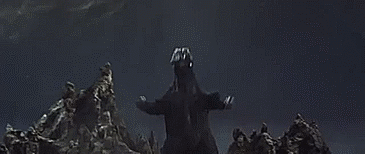 THE KAIJU HYPE IS REEEEEEAAAAAAAAAALLL AF
Be yourself, for everyone else is taken.
G. H. (Gman) #TeamGhidorah
I've talked to some people recently closer to some insider sources and apparently this project might still be looking for some funding. It might not happen at all unless they get that funding.
August Ragone says Daiei is trying to move away from tokusatsu, but to do that they're going to need a much larger budget and time. I highly doubt this will be released in 2016 adn even 2017 seems iffy.
Sounds to me like Daiei needs to backtrack a little and rethink their tools for this project.
--
"It wouldn't be a true Godzilla film if you didn't touch upon those things. Anyone who thinks otherwise is not a true Godzilla fan." - Mike Dougherty, fellow gatekeeper-elitist ;)

I know this is coming late, but the news on that concept trailer is a Gamera short , and according to this youtube video it is speculated not to happen, but take it with a grain of salt ....
Add A Reply
Sign in to add a reply to this topic!