What do you think happened?
1,675 Views
14 Replies
Add A Reply
Forum Topic
Mothra Larvae
Member
0 XP
Dec-30-2013 6:53 PM
I recently watched the Godzilla Encounter footage again and I noticed that the elevator glitched out at the 35th floor as it came to a stop.
Now, taking that into account, and the fact that Godzilla's head was level with the window before he walked away, do you guys think that the following information can put an end to the debate about his height?
I think at the very least that this most certainly rules out the ridiculous height speculation of 779', or the same height as the 555 building in San Fran. That bit of speculation made me laugh, but it also almost made me puke at how poorly some people relate scale and distance.
Now, let's take the calculations for an office building into account first. A regalar office building in America has a standard floor to floor distance of approximately 3.9 meters which is just over 12 and a half feet. A residential/hotel building has about a 3.1 meter floor to floor gap. So if we go by the office building first, 35 stories is roughly 447 feet tall give or take. If we use the residential/hotel measurements, then it's closer to 355 feet, again, give or take.
Armed with this information that comes directly from the Godzilla encounter, I believe it's safe to say that the ridiculous 779'+ theory is officially debunked!
So, between 355 and 447, which do you think Godzilla will lean towards?
PICK YOUR TITAN
14 Responses to What do you think happened?
Mothra Larvae
Member
0 XP
Dec-30-2013 7:17 PM
marvel godzilla=150 meters(2 feet shy of 500 feet)
g2014= biggest godzilla so far
therefore g2014 must be larger than 150 meters tall(above 500 feet)
Mothra Larvae
Member
0 XP
Dec-30-2013 7:18 PM
also g encounter was not the official design although it was very similar
Mothra Larvae
Member
0 XP
Dec-30-2013 7:23 PM
Wow, I hadn't thought of checking the "Godzilla Encounter" footage for a height check (as I was unable to personally go to the Godzilla Encounter). 
After posting that 779' height I too noticed that I overestimated and agree that it's wrong. You can go here to see where I tried to make up for this //www.godzilla-movies.com/community/forums/topic/29595
That said, I applaude your efforts to get a new size theory for the American Godzilla. Recently, I've been pondering on Godzilla's size based on the Japanese Toho Gojira sizes.
In the movies, Gojira was at best 328' tall (100 meters). However, back in 1977 Marvel teamed up with Toho to have Gojira battle against Marvel's heroes. This Marvel Gojira was estimated to be 492' (150 meters).
It has been my opinion that only the movies were considered official storyline to Gojira, so I'm not sure if they will even consider the Marvel Gojira when making the American Godzilla.
I'd pick 447' for our Godzilla to be noticably taller that the Japanese Gojira. If Legendary Pictures did take the Marvel Gojira into account, then our Godzilla could easily be in the 500'+ range.
Now the Godzilla Encounter design wasn't the final version, but close to it. I'd expect its size would also be "not finalized".
I believe in Jesus Christ, who's my Lord and Savior.
John 3:16, Job 41:1-34, Leviticus 18:22
Mothra Larvae
Member
0 XP
Dec-30-2013 8:13 PM
They definitely sized Godzilla down for the encounter. In the trailer, he was much larger.
"Daddy's home- cake every night,"
Mothra Larvae
Member
2 XP
Dec-31-2013 3:19 AM
Personally I'd take what I saw in the Godzilla trailer as closer proof of concept than the Godzilla Encounter.
My guess is around 600 feet, give or take 50.
Mothra Larvae
Member
0 XP
Dec-31-2013 7:37 AM
So Kyero,...you just debunct the whole height  thing by using  the Godzilla encounter huh??,,,great. We should all follow your grand wisdom huh? Sry, but i'm with DURATOK on this one. I'll believe what my eyes tell me. And what my education and work in photography will tell me. This is exactly what we don't want. Someone who speculates and claims it as fact... 
Mothra Larvae
Member
0 XP
Dec-31-2013 8:32 AM
The key to Immortality is living a life worth remembering
Baragon
Member
425 XP
Dec-31-2013 8:37 AM
I don't understand why there's such a debate on his height. The director said barely taller, so if it's not really arguable that barely taller= almost twice any other incarnation's height.
Mothra Larvae
Member
2 XP
Dec-31-2013 4:06 PM
@Durpoo4,
While that is indeed true, he didn't specify that film was his only reference.
Right click the image and select 'Open image in new tab'
Mothra Larvae
Member
2 XP
Dec-31-2013 4:14 PM
Something to keep in mind however is that size inconsistency for Godzilla isn't an unknown thing. While the most infamous example would be Godzilla '98, Toho has admitted to doing the same.
At the end of the day, whether he's 300 feet or 800, you really shouldn't let that aspect ruin the movie for you.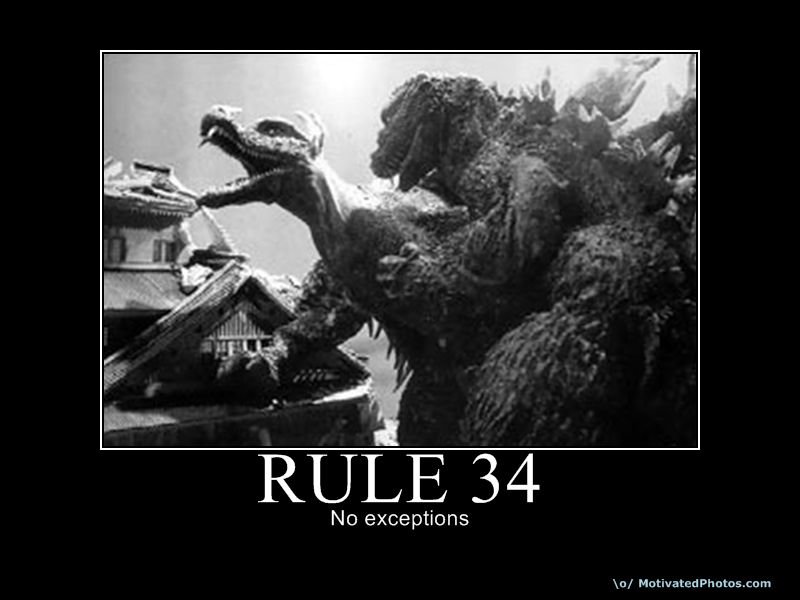 Mothra Larvae
Member
0 XP
Dec-31-2013 6:12 PM
@DURATOK That size comparison isn't even close to being accurate. 150 meters isn't over twice as tall as 100 meters. And how big Godzilla looks compared to that building in the trailer means nothing, since the film makers obviously care nothing about being completely accurate in how big he is relative to other things, and we don't know if that building really is the one everybody thinks it is anyways. The fact that the director has outright stated that the new Godzilla will only be barely taller than previous incarnations trumps any building height comparisons the fans can come up with.
Mothra Larvae
Member
0 XP
Jan-01-2014 6:26 AM
I'm sorry everyone. But did you guys hear something????Sounded like someone somewhere crying" I'm right everyone!!" Oh well, no one really knows how tall he is and anybody who claims they know simpy from a vague interview is wrong....you don't know. So stop thinking you do.
Mothra Larvae
Member
0 XP
Jan-01-2014 6:28 AM
And if you think that my opinion means that you have a so called right to be "mean"? then your excacty the kind of person who should be booted from the site. Your just pissed because nobody jumped on your bandwagon. Get over it dude. You can claim all you want. Write a whole book as to why I'm wrong. I don't care. I have my opinion just as everyone else does. And we are entitled to our opinions.
Mothra Larvae
Member
0 XP
Jan-01-2014 12:26 PM
Just asking politely that everyone please try and get along, Kyero there is no need for name calling. I've removed your offensive reply as it was not necessary for this thread. Ok, carry on...
[url=http://www.madmax4-movie.com/]Visit the Mad Max: Fury Road Forums today![/url]
Add A Reply