Was 1998 really that bad?
3,014 Views
52 Replies
Add A Reply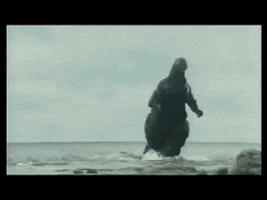 Mothra Larvae
Member
0 XP
Mar-16-2014 6:35 PM
This is just an opinion (yeah i'm expressing my opinion on the internet, God help me) post so please refrain from any hateful comments, and don't even bother reading if you are just going to hate me for it. . Also if this is a repeat, just let me know.
I've about had it with all the hate on the 1998 Godzilla movie. I didn't think it was that bad. I liked it from a movie standpoint, and i get that it shouldn't have been called Godzilla. But honestly, not everything is going to live up to our expectations. This isn't the blockbuster kaiju epic that we all thought it would be, but it wasn't a bad movie. I'll watch it any day, and I own it on DVD. It was no masterpiece, but it's entertaining. 
I'm going all over the place here, so, basically, I liked it. I loved the creature effects and the whole destruction scale of it. It's a giant monster destroying New York city, what's not to love? I get all of you elitists saying we can't touch the original and anything other than TOHO is garbage, but that's taking it a bit too far. People make mistakes, but you can't just slam TriStar and Roland Emmerich for not having the same exact monster. Different monster, same name, still a good movie. It's already been made, and it's been 16 years. Just get over it.
Point is, 1998 wasn't that bad. And 2014 will be even better.
PICK YOUR TITAN
52 Responses to Was 1998 really that bad?
Add A Reply